Xerox and Google, like any good companies, have to fight to keep their good names. The problem isn't that people will forget their names, it is that people will forget their names represent a company, rather than verbs to be bandied about like Band-Aids.  When photocopiers first came out, everybody thought you could Xerox this document and Xerox that paper.   Not so fast.   Xerox isn't a verb, it's a company that makes copy machines.   Call them "copy machines".   Because if you begin to confuse the two (Xerox and copy machines), Xerox might lose their trademark.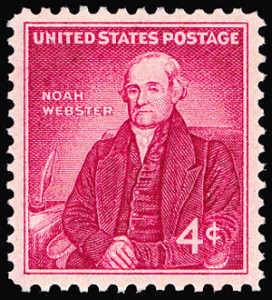 Google has faced the same thing.   It is a company that created a search engine.  You really shouldn't say "I'm gonna Google the word "Xerox"", because Google is a search engine, not a verb.   Google wants to keep its good name, so watch what you are saying, copy?
That brings me to a fellow that didn't fare so well with this problem: Noah Webster. Everybody knows that he wrote a dictionary (in 1828, I might add).   What you might not know is that there is now no official Webster's dictionary.   You see, everybody started saying "hand me the Webster's" when they really meant or should have meant "hand me the dictionary."   Webster's was the possessive form of the author's name, not the kind of book he wrote. But Webster lost the effort to protect his name.   Now any Tom, Dick or Harry can produce a dictionary and call it a "Webster's dictionary".  That is why copyrighted dictionary producers often add another name to their product (such as Merriam-Webster's).  Now that is a dictionary.  Look it up on Google.
Lastly, I will defend a new regular column I intend to write on Caffeinated Thoughts.  For the purposes of this column, I wish to be called "The Original Web-ster".   Notice the hyphen.   Notice, also the suffix "-ster".  According to one dictionary (Merriam Webster's), the word can be a combining form meaning "one that makes or uses".  I am using the web, I am a web-ster.   So please, you can call me The Web-ster.  But please don't start calling all columnists "Web-sters".  I've got to protect my name, you know.

God has blessed David and his wife Judy with 5 boys, and 18 wonderful grandchildren.  His book entitled "With Christ in the Voting Booth: Casting Down Imaginations"
Before
Casting Your Vote", with a Foreword by Mike Huckabee, was published by Calvary Press in September.
David is currently an adjunct instructor of Composition and Speech at
Marshalltown Community College
in Iowa.  His wife and he have also owned a business selling antique and collectible postcards on eBay since 1999.  David was an activist with Operation Rescue in the early 1990s. He is a member of Trinity Presbyterian Reformed Church in Johnston, Iowa. 

Latest posts by David Shedlock (see all)