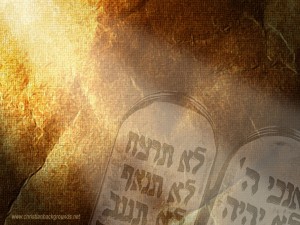 I have been debating Christian Reconstruction on a Facebook thread.    Apparently, I am an idolater because I have abandoned my former beliefs.   I posted this on one of my friends walls, but thought it belonged here, too:
What am I supposed to do?  
I was a Reconstuctionist until recently but am still waiting for someone to tell me what it was I was supposed to do that's different than what any Christian who is being sanctified and submits their lives more and more to Christ is supposed to do.
I still believe every area of our lives is to be submitted to Christ.  I wouldn't oppose any of the things I listed below.   But neither would many non-reconstructionists.   How do reconstructionists live their lives any different than any Christian striving to follow Christ?
Politically active?   Done that.
Home School?   Dittos
Go to Prison for Rescuing Unborn Children?   Been There.
Imprecate Against Evil Rulers?   Sure
Oppose Social Security, Obamacare, and the Department of Education?  Yep
Think that government has no authority for half the things it does?  Absolutely.
Vote the Constitution Party?   Tried that.What am I missing that makes me an idolater?

God has blessed David and his wife Judy with 5 boys, and 18 wonderful grandchildren.  His book entitled "With Christ in the Voting Booth: Casting Down Imaginations"
Before
Casting Your Vote", with a Foreword by Mike Huckabee, was published by Calvary Press in September.
David is currently an adjunct instructor of Composition and Speech at
Marshalltown Community College
in Iowa.  His wife and he have also owned a business selling antique and collectible postcards on eBay since 1999.  David was an activist with Operation Rescue in the early 1990s. He is a member of Trinity Presbyterian Reformed Church in Johnston, Iowa. 

Latest posts by David Shedlock (see all)