Reuters News is announcing the president's "stay calm" stance in Egypt and included the following picture above the fold.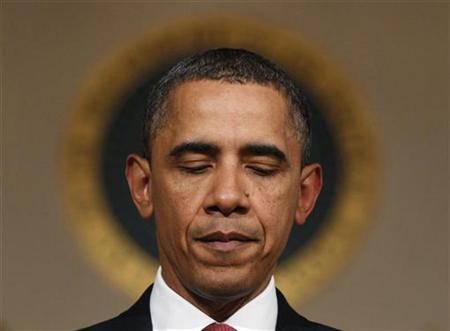 If Mike Huckabee deliberately put a cross in a Christmas commercial, then Larry Downing surely knew what he was doing, making Barack Obama a saint.  Huckabee and President Obama differ on their positions on the uprising in Egpyt.  Huckabee has issued strong statements in support of our ally, Egypt and President Mubarak; while the Obama administration has offered support for the protestors, something he did not do when a similar uprising occured in Iran against the Islamic dictatorship run by Mahmoud Ahmadinejad.
In fairness to the photographer, here is former President Bush with his halo: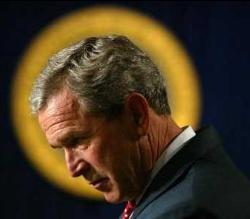 God has blessed David and his wife Judy with 5 boys, and 18 wonderful grandchildren.  His book entitled "With Christ in the Voting Booth: Casting Down Imaginations"
Before
Casting Your Vote", with a Foreword by Mike Huckabee, was published by Calvary Press in September.
David is currently an adjunct instructor of Composition and Speech at
Marshalltown Community College
in Iowa.  His wife and he have also owned a business selling antique and collectible postcards on eBay since 1999.  David was an activist with Operation Rescue in the early 1990s. He is a member of Trinity Presbyterian Reformed Church in Johnston, Iowa. 

Latest posts by David Shedlock (see all)