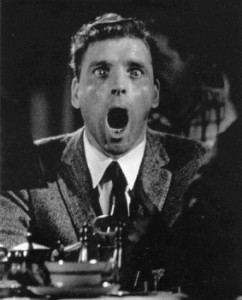 The same week Somali Pirates killed Christian's bearing Bibles, The Council on American-Islamic Relations (CAIR) has teamed up with the American Civil Liberties Union (ACLU) and is suing the FBI for surveillance of the Muslim community, particularly those who have traveled to Somalia, Pakistan, and Yemen.  Last fall, CAIR sued the state of Oklahoma for passing an anti-Sharia Law statute.
CAIR has ties to both the Muslim Brotherhood (which was responsible for the assassination of Anwar Sadat of Egypt) and Hamas.
If the story is correct this was not secret surveillance, but rather the asking of questions.
In other breaking news, drug dealers are suing the DEA for targeting crack houses, and vice squads all over the country have been sued by prostitution rings for targeting – Shocking as it may sound! – brothels.
What's next, will they check out casinos for gambling?

God has blessed David and his wife Judy with 5 boys, and 18 wonderful grandchildren.  His book entitled "With Christ in the Voting Booth: Casting Down Imaginations"
Before
Casting Your Vote", with a Foreword by Mike Huckabee, was published by Calvary Press in September.
David is currently an adjunct instructor of Composition and Speech at
Marshalltown Community College
in Iowa.  His wife and he have also owned a business selling antique and collectible postcards on eBay since 1999.  David was an activist with Operation Rescue in the early 1990s. He is a member of Trinity Presbyterian Reformed Church in Johnston, Iowa. 

Latest posts by David Shedlock (see all)