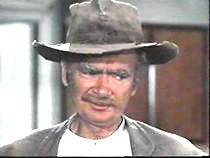 How could a bunch of Hillbillies possibly buy a mansion like this?
This was the opening punch line in the 1962 pilot episode of the situation comedy, The Beverly Hillbillies, but it could also be yet another pundit in 2011 suggesting Governor Mike Huckabee and his wife will not give up their new home in Florida to finance another Huckabee stab at running for president.
Wishful thinking leads many writers to conclude Governor Huckabee won't run.  They have their picks and Huckabee is competition.   Many of the them don't understand that while having a dream home is appealing to most any American, the Christian is not a materialist who thinks this life is all there is.  We've got a home in glory.
An underlying contempt for Southerners in general and for those living in the Ozarks in particular seems to drive the conclusion that the Huckabees are the new Clampetts.  Max Brantley even thought it important to know that Grannie (Mrs Huckabee) "is often seen in town, recently at an upscale design store picking out furnishings for the new Florida home".   Most of this is subtle.  The idea is that these Hicks from Arkansas didn't even know what the word "million" meant until Governor Jed struck oil, on Fox News.
Charles Krauthammer added earlier this week: "Mike Huckabee: Has a good life – hosting a popular TV show, making money, building his dream house in Florida. He'd be crazy to run. Doesn't look crazy to me. "
New York magazine adds that he "is building a multi-million-dollar, 8,224-square-foot mansion in Florida—won't be willing (or can't afford) to part with the fat paychecks he is pulling in from Fox, the lecture circuit, and various travel-related ventures" (emphasis mine).
Jed Clampett and Mike Huckabee do have one thing in common (besides a taste for squirrel).  They can't be bought.  Money never once robbed Jed Clampett of his family values.  All the "Mr. Drysdales" and real estate moguls and their wheeling and dealing didn't lure Clampett into thinking things were more important than people.  Governor Huckabee isn't buying it either.  If he doesn't run, I doubt it will be because of that new home in Beverly Hills.

God has blessed David and his wife Judy with 5 boys, and 18 wonderful grandchildren.  His book entitled "With Christ in the Voting Booth: Casting Down Imaginations"
Before
Casting Your Vote", with a Foreword by Mike Huckabee, was published by Calvary Press in September.
David is currently an adjunct instructor of Composition and Speech at
Marshalltown Community College
in Iowa.  His wife and he have also owned a business selling antique and collectible postcards on eBay since 1999.  David was an activist with Operation Rescue in the early 1990s. He is a member of Trinity Presbyterian Reformed Church in Johnston, Iowa. 

Latest posts by David Shedlock (see all)