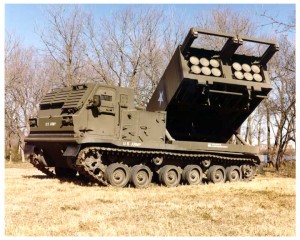 About seventy people (mostly older than Tim Pawlenty and me) went to Aunt Nancy's Cafe in Newton, Iowa to meet the former Minnesota Governor.  Towards the end of his 25-minute speech and townmeeting he encouraged the Iowa crowd to pick the eventual GOP nominee in Iowa, asking whether it does any good to launch a rocket that doesn't reach its destination.
When asked, he told the farmers present that only a small portion of the 120 billion dollar Dept of Agriculture budget went for subsidies.  He explicitly did not promise to reduce those, but implied he might try to reduce the other part of that budget, which he said was accounted for in aid for women and children (welfare).  He did pledge to go after Obama on his promise to cut the budget deficit by half during his first term. Instead, President Obama tripled the deficit.
He suggested that those present could get tickets to vote at the Ames Iowa Straw Poll in August by visiting his website.
More National Guard troops might be sent to the border to protect us against illegal immigrants, as he said he did something similar during his two terms as Governor.

God has blessed David and his wife Judy with 5 boys, and 18 wonderful grandchildren.  His book entitled "With Christ in the Voting Booth: Casting Down Imaginations"
Before
Casting Your Vote", with a Foreword by Mike Huckabee, was published by Calvary Press in September.
David is currently an adjunct instructor of Composition and Speech at
Marshalltown Community College
in Iowa.  His wife and he have also owned a business selling antique and collectible postcards on eBay since 1999.  David was an activist with Operation Rescue in the early 1990s. He is a member of Trinity Presbyterian Reformed Church in Johnston, Iowa. 

Latest posts by David Shedlock (see all)