We will be adding speakers, but our confirmed speakers so far are:
Dr. E. Calvin Beisner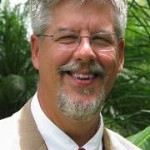 E. Calvin Beisner, Ph.D., is spokesman for the Cornwall Alliance for the Stewardship of Creation and is also an author and speaker on the application of the Biblical world view to economics, government, and environmental policy. He has published over ten books including Prosperity and Poverty: The Compassionate Use of Resources in a World of Scarcity and God in Three Persons  He has also written hundreds of articles, contributed to, or edited, many other books, and been a guest on television and radio programs. Dr. Beisner has spoken to churches, seminars, and other groups around the country for nearly twenty years.
Dr. Sam Clovis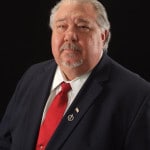 Sam Clovis is the Republican candidate for Iowa State Treasurer, he was formely a candidate for U.S. Senate.  Clovis is currently a tenured full Professor of Economics at a private liberal arts college in northwest Iowa. Originally from rural Kansas, Sam accepted an appointment to the United States Air Force Academy in Colorado. Sam commanded the 70th Fighter Squadron and retired as the Inspector General of the United States Space Command and the North American Aerospace Defense Command. After 25 years, he achieved the rank of Full Colonel.
Sam earned an MBA from Golden Gate University and studied at Georgetown University in the National Security program. He earned his doctorate in public administration from the University of Alabama and then entered the field of higher education. He has taught at various other institutions including Iowa State University in the Masters of Public Administration program.
Upon his retirement from the Air Force, Dr. Clovis entered the private sector working for a series of companies in management and executive roles. He was a division manager for the Logicon Corporation, providing leadership to a wide array of capabilities including human factors engineering, Wargaming for the United States Air Force and technology applications for defense industry clients. Sam also served as an Associate with Booz Allen and Hamilton, America's oldest consulting firm, Northrop Grumman and most recently as a Fellow with the Homeland Security Institute, a DC-based think-tank. He came to his current position in 2005 and has been active in Republican politics. Sam hosted a daily conservative talk show on KSCJ, 1360 am, in Sioux City, IA, and a program about faith and citizenship for St. Gabriel Communications, a Catholic radio outlet. He also served as the President of Serious Civics for America, Inc., a non-profit organization focused on raising civics awareness and enhancing education reform. He is a Catholic and lives in Hinton, IA, with his wife Charlotte and stepson Khan.
Michael Farris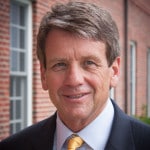 Michael Farris is the Chancellor of Patrick Henry College and Chairman of the Home School Legal Defense Association. He was the founding president of each organization. During his career as a constitutional appellate litigator, he has served as lead counsel in the United States Supreme Court, eight federal circuit courts, and the appellate courts of thirteen states. Farris has been a leader on Capitol Hill for over thirty years and is widely respected for his leadership in the defense of homeschooling, religious freedom, and the preservation of American sovereignty. A prolific author, Farris has written over a dozen books, including three novels, a constitutional law textbook, and works on marriage, parenting, homeschooling, political advocacy, and religious liberty. His daily radio program, Home School Heartbeat, airs on several hundred stations nationwide. Farris has been recognized with numerous awards, including the Salvatori Prize for American Citizenship by the Heritage Foundation and as one of the "Top 100 Faces in Education for the 20th Century" by Education Week magazine. Farris received his B.A. in Political Science from Western Washington University. He later went on to earn his J.D. from Gonzaga University School of Law, and his LL.M. in Public International Law, from the University of London. Mike, and his wife Vickie, have ten children and 17 grandchildren.
Shane Vander Hart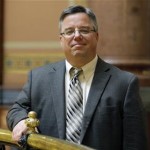 Shane Vander Hart is the founder and editor of Caffeinated Thoughts.  He is also co-host of Caffeinated Thoughts Radio that can be heard weekly on KTIA 99.3 FM in Des Moines, IA and online.  Vander Hart founded 4:15 Communications, LLC a social media and communications consulting & management firm which has worked with clients such as American Principles Project, Iowa Right to Life, and the Republican Party of Iowa.  He is a nationally-recognized expert on the Common Core State Standards and their impact on education policy.  Vander Hart writes on the subject extensively at Truth in American Education.  Vander Hart has also been recognized by Campaigns & Elections Magazine as one of the top political influencers in Iowa.  Shane has also been published at Fox News, Politico, and The Hill.   Prior to this Shane spent 20 years in youth ministry serving in church, parachurch, and school settings including 10 years working with juvenile offenders and high-risk youth in Des Moines.  Shane has been married to his wife Cheryl since 1993 and they have three teenage children.  Shane and his family reside near Des Moines, IA and are members of Grace Fellowship in Des Moines.
Jan Mickelson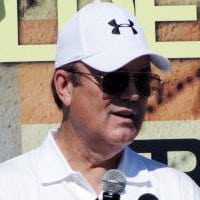 Jan Mickelson is the host of Mickelson in the Morning on WHO Radio 1040 AM in Des Moines, IA.  Since 1988 Jan Mickelson has been commenting on government, politics, education, hi-tech gadgets and other issues. Mickelson's a Harlan native and graduated from high school there. He lives in Ankeny with his wife Susanne and they have a son, Scott, who's pursuing a business career here.
Steven Lonegan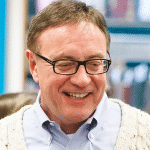 Steven Lonegan is a businessman, author and former Mayor of Bogota, New Jersey from 1995 to 2007.  Lonegan was the State Director of the New Jersey chapter of Americans for Prosperity and a candidate for the Republican nomination for Governor of New Jersey in 2005 and 2009. He was the Republican Party's nominee in the October 2013 special election to fill New Jersey's open U.S. Senate seat following the death of Frank Lautenberg.  He currently serves as the director of monetary policy for American Principles Project.
Chelsen Vicari
Chelsen Vicari serves as the Institute of Religion and Democracy's Evangelical Program Director.  She also is the author of a new book entitled Distortion: How the New Christian Left is Twisting the Gospel and Damaging the Faith. Prior to joining the IRD, she worked for Concerned Women for America, the nation's largest faith-based women's public policy organization. Her articles have appeared in TheBlaze, The Christian Post, and RealClearReligion. She holds a Bachelor of Science in Political Science and History from Radford University and a Master's degree in International Politics from Regent University's Robertson School of Government.
State Senator Jack Whitver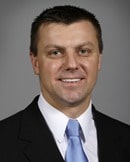 Jack Whitver is an Iowa State Senator representing Iowa Senate District 19. A lifelong Iowan, Jack is a small business owner and law student who lives in Ankeny, IA with his wife Rachel and daughter Ella. An entrepreneur at heart, Jack has spent the last seven years growing his small business, Acceleration Iowa, into three locations.   Whitver graduated from Drake University Law School in 2012 and passed the bar exam in 2013.  He is an attorney with Whitaker, Hagenow & Gustoff in Des Moines.  Whitver is also a graduate of Iowa State University where he was a three-year starter as wide receiver for the Iowa State Cyclones football team. He finished his eligibility ranked in the top ten in all time receiving yards and all-time receptions.
Dr. Bob Stouffer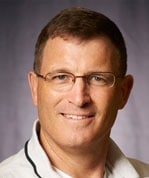 Dr. Bob Stouffer is a fifth generation teacher and Superintendent of Oskaloosa Christian Schools. He previously served as Superintendent of Des Moines Christian School.  Upon graduation from the Davenport (Iowa) West High School Class of 1976, he majored in English and played football at Winona State University.  Following graduation from WSU in 1980, he taught English classes and coached athletics in Mason City, Iowa.  He assumed new responsibilities as an English teacher and coach at Pleasant Valley High School in Bettendorf, Iowa.  Dr. Bob eventually earned a Fellowship and his Master of Arts degree in Educational Administration from Northeast Missouri State University (now Truman State) in 1987, serving as Associate Principal of Pleasant Valley High School.  He earned his doctorate in Educational Administration from The University of Iowa in 1992, serving as Principal of Urbandale High School from 1992-2000.  God called Dr. Bob to serve as Superintendent of Des Moines Christian in 2000.  He oversees the administrative team of 8 members and the total operation of the school.  He has also taught as an adjunct professor of educational leadership for several colleges, including Drake University for 14 consecutive years and Cedarville University of Ohio.  He is currently attempting to bring Christ-centered, biblically-directed general education undergraduate coursework to Greater Des Moines as an alternative to secular education in the community colleges.  Dr. Bob is the husband of Cheryl (for 31 years), father of sixth generation English teacher Molly Flinkman, 27, father-in-law of Des Moines University medical school student Jacob Flinkman, 29, and father of lightning-fast sprinter Hannah, 18.  He is also a Founding Elder of Waukee Community Church, and he has also published a book about biblical athletics, Light or Darkness: Reclaiming the Light in Sports (2011).  Dr. Bob loves the Lord with all of his mind, heart, soul, and strength.
Eric Goranson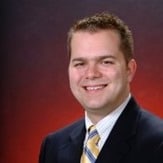 Eric Goranson is a native of Lake Mills, Iowa. After moving to Austin, Texas and Southern California (attending 9 public schools in the process), he returned to Iowa where he graduated from Des Moines Christian School and earned his Associate's and Bachelor's degrees at William Penn University. Eric is Principal at Goranson Consulting in Des Moines, specializing in Government Relations and Nonprofit Consulting.
Eric has more than sixteen years' experience in state government and nonprofit organizations including the roles of Development Director at Iowa Christian Academy and Des Moines radio station Q99.5 KZZQ/Pulse 99.5. Eric has also worked in Governor Terry Branstad's office during his fourth term and in the Division of Criminal Investigation. Eric ran for Iowa State House in 2004. Eric serves as a Curriculum Committee Member at the Greater Des Moines Leadership Institute, is President of Iowa Advocates for Choice in Education, and is Chair of the Iowa Educational Opportunities PAC. He is a thinker, hunter, hiker, backpacker, movie watcher, traveler, soccer-lover/player, and music fanatic with a predilection for theatre and art; especially photography. His two children keep him and his wife very busy and very grateful.
Jenifer Bowen
Jenifer Bowen is the executive director of Iowa Right to Life. She is a board member of And Then There Were None – Prolife Outreach. She is a graduate of Baptist Bible College in Pennsylvania, and in her words: "an ordinary girl LOVED by an Extraordinary God!"  Jenifer speaks on the issue of life throughout the state of Iowa.  Some of the topics she covers are: Life Lessons: Raising Up Young Pro-Life Leaders, What in the World are Webcam Abortions?, The Future of the Pro-Life Movement in Iowa, Three Things You Need to Know About Planned Parenthood of the Heartland, and Back to School Night: Imperative information to know before your children head back to class.  She is a native New Yorker, but is right at home in the heartland.
Dr. James Wanliss
James Wanliss (pronounced One-liss) was born in King William's Town, South Africa and grew up in Cape Town. He received undergraduate degrees in applied mathematics and physics from the University of Cape Town. In 1995 he received an M.S degree in geophysics from the University of the Witwatersrand. In 2000 he received the Ph.D in physics from the University of Alberta, in Canada.
His work has focused mainly on the causes and consequences of space weather, particularly the complex dynamics of magnetospheric substorms and space storms. He is the recipient of several awards and honors, notably an NSF CAREER award. His research work has been almost entirely supported by U.S. government agencies, notably NASA, and NSF. He regrets that, apart from a brief stint as a teenaged intern, no oil company has since asked him to perform any kind of service.
Dr. Wanliss has published over 60 peer reviewed scientific articles, mainly in the Journal of Geophysical Research and Geophysical Research Letters. He has also published in psychology and medical areas, and popular Christian journals.  He an associate professor of physics at Presbyterian College in Clinton, SC.
Brian Myers

Brian Myers is a senior Contributor at Caffeinated Thoughts and co-host of Caffeinated Thoughts Radio that can be heard weekly on KTIA 99.3 in the Ames/Des Moines Metro area and online. Brian owns and operates a manufacturers' representative firm, Myers & Associates, LLC, and has been involved in sales and business management for over thirty years. He is a former member of the Board of Directors at the Des Moines Christian School. He is also a charter member of Trinity Presbyterian Reformed Church in Johnston, IA, and has been an ordained elder there since 1988.
He and his wife Debbie have been married thirty-five years and have four children and nine grandchildren. His passions are politics, history, theology, economics, business, and basketball!