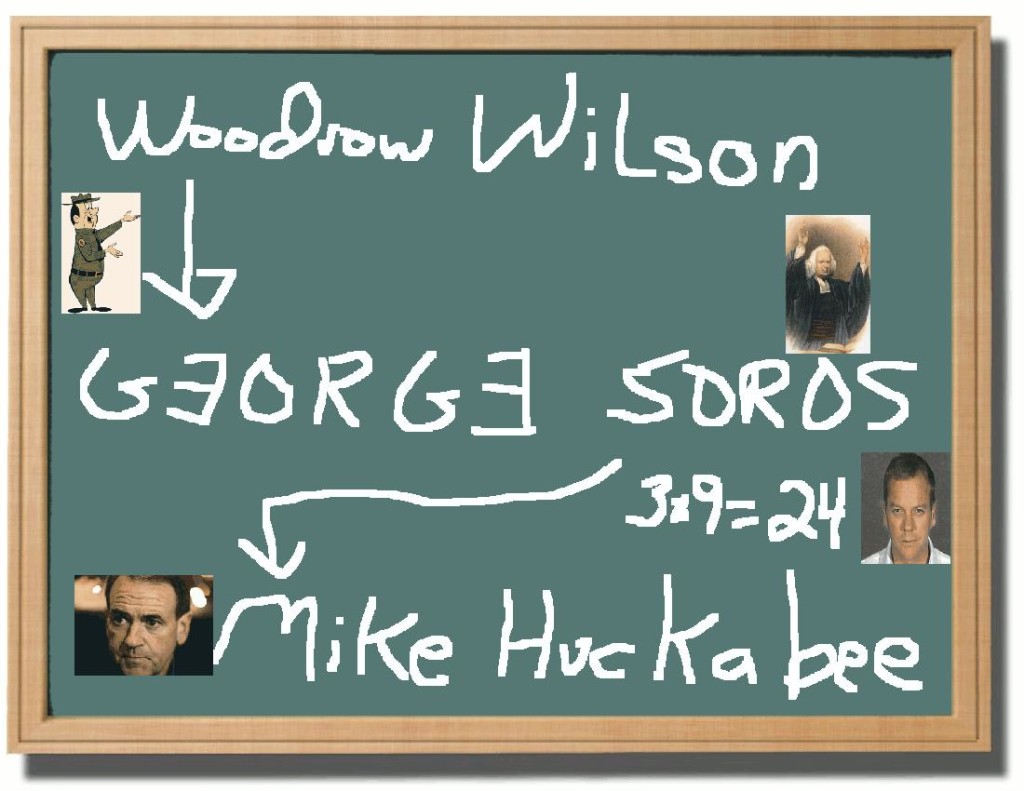 Glenn Beck has suggested that Mike Huckabee is the perfect progressive candidate for the Republican Party.   I think you'll be a bit surprised at that claim if you follow the links.
I could go on-and-on but I think you get the picture.  Beck has praised "the governor" linked above over and over again, but hypocrisy reigns in Glenn Beck's deluded world.  If this is the best Glenn Beck has, Huckabee will be the perfect candidate for the party, better than Ronald Reagan, Chris Christie, Sarah Palin, Rick Perry, or even Ronald Reagan, period.   Next up, Beck gets out the chalk board and shows that Huckabee is really Woodrow Wilson's grandson, and that Huckabee's first cousin is George Soros.

God has blessed David and his wife Judy with 5 boys, and 18 wonderful grandchildren.  His book entitled "With Christ in the Voting Booth: Casting Down Imaginations"
Before
Casting Your Vote", with a Foreword by Mike Huckabee, was published by Calvary Press in September.
David is currently an adjunct instructor of Composition and Speech at
Marshalltown Community College
in Iowa.  His wife and he have also owned a business selling antique and collectible postcards on eBay since 1999.  David was an activist with Operation Rescue in the early 1990s. He is a member of Trinity Presbyterian Reformed Church in Johnston, Iowa. 

Latest posts by David Shedlock (see all)